For once, I'm going to try and remain relatively wordless for Wednesday and let the Cosplay pictures from the Perth Oz Comic-Con event at the weekend do the talking.
But first… I love a good mystery…
These mystery boxes for $50 sold out rather quickly. Any idea what was inside?
COSPLAY | OZ COMIC-CON PERTH 2016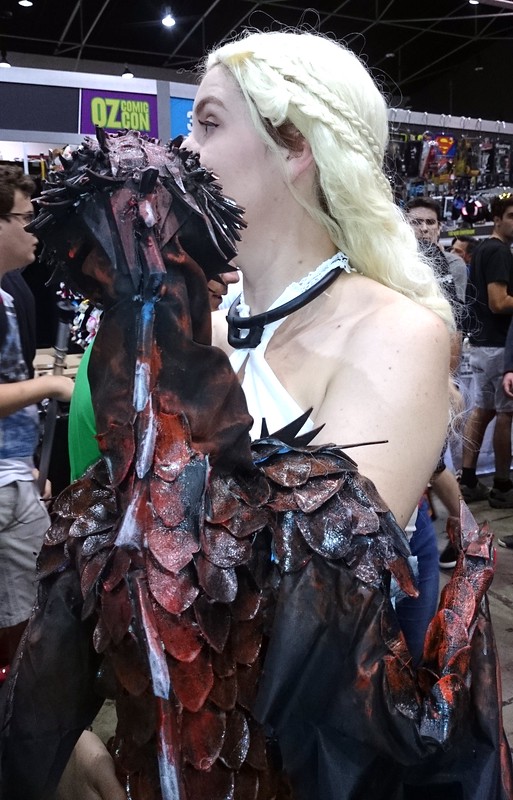 COSPLAY… CAPTION ME?
Variable… what a bunny?!
The complexity of the mechanisms that drive Variable's bunny ears (in the video above) are mind blowing but as I mentioned at the beginning of this post, I'm trying to remain wordless this Wednesday, so will have to leave you guessing as to how they were created and how they actually work. Care to guess?
Any Cosplay questions? Just ask!
So much work goes into the Cosplay costumes. I honestly had no idea. You can read more about how I popped my Oz Comic-Con cherry and unleashed my inner geek at the Perth event HERE, including my ambitions at taking on Cosplay next year with a Mystery Case character.
WORTH CASING WEDNESDAY
If you have a blog post (or three) worth casing this week, this is the place to link up. Don't link and run. Take the time to leave a comment and let me know what you've been up to this week as well as visit some of the other fab bloggers linking up this week.
What have you been up to this week? Are you a fan of Cosplay?